THE REPUBLICAN CENTRE FOR TECHNOLOGY TRANSFER (RCTT) was founded in May 2003 under the auspices of the State Committee for Science and Technologies of the Republic of Belarus, the National Academy of Sciences of Belarus, the United Nations Development Programme (UNDP) and the United Nations Industrial Development Organization (UNIDO).
---
Our goal is to promote the cooperation between developers and users of high technologies and potential investors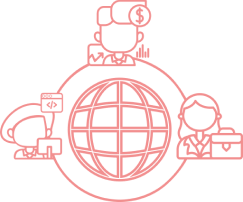 ---
Our tasks
Forming and maintaining information databases meant for serving clients in the technology transfer sector.
Providing RCTT's clients access to foreign technology transfer networks.
Assisting innovation activity agents in development and promotion of their innovation and investment projects.
Instructing and training specialists in research- and innovation-related entrepreneurship.
Establishing RCTT's regional innovation offices in the country, with the aim to create a unified national network of technology transfer centres.
Assisting and promoting international research and development cooperation and exchange of specialists.
---